Air Circulator Fans
Air circulator fans are a great way to keep your home cool. These fans come in many different sizes and styles.
Some are wall mount, while others are pedestal or floor models. You can also find window-mounted ones. No matter which type you choose, you will be able to enjoy the benefits of air circulation for years to come.
Cixi Xiatian Electrical Appliances CO.,LTD Medium Air Circulator is an excellent choice for medium-sized rooms. It uses low-energy operation, is quiet, and is easy to place anywhere. It also features an adjustable motor, making it easy to control the airflow in your room. This fan has a long-standing reputation of reliability.
A pedestal model is a popular choice. Its adjustable height allows it to circulate air over heavy furniture. A tower model is another popular option because of its small footprint. A desk model is smaller and more energy-efficient than a tower model. Another option is a wall-mounted model. These fans are good for rooms that are hot or stuffy. They also help lower humidity levels in the room.
One of the most important features of an air circulator fan is oscillation. If a fan doesn't have oscillation, it will only cool a small area. The air circulator fan will oscillate in 360 degrees, allowing air to flow through the entire room and avoid hot or cold spots.
Air circulators are great options for large spaces, such as warehouses and offices. They provide fast, effective cooling and improve the productivity of workers. Depending on their size and RPM, they can quickly cool a room. And, since they're so versatile, they are ideal for any space in your home.
Another great feature of air circulator fans is their ability to move air throughout a room. This makes a room more comfortable in both warm and cool weather. Air circulators also create a breeze that evaporates sweat. That's a great bonus in any room, whether in the summer or winter.
Air circulators tend to use less electricity than standard fans, so they're a more cost-effective option for indoor use. In addition, air circulators are great for spreading warm air from a heater. However, unlike fans, air circulators are not useful for use outdoors. In addition, they're quieter, making them a good choice for indoor use.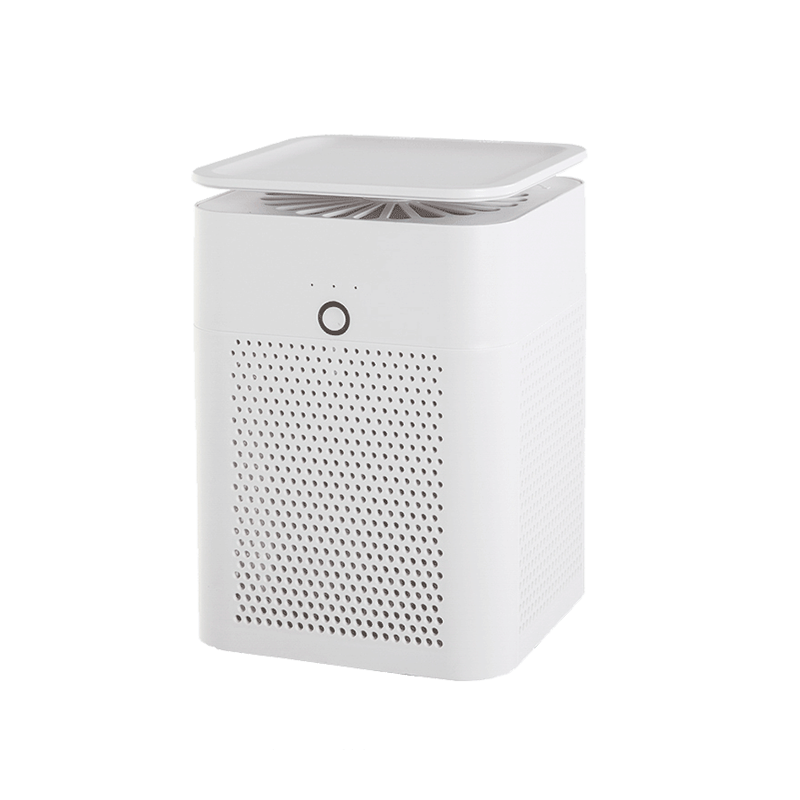 | | |
| --- | --- |
| POWER | 5W |
| CADR | 25CFM(42.5M³/H) |
| GEAR | THREE SPEED   |
| FILTER COMPONENTS | H12 HEPA FILTER |
| LED INDICATOR | LED LIGHT |
| USING AREA | 40SQ.FT(5M²) |
| SIZE | 205*150*150MM |