Choosing a Portable Dehumidifier
Choosing a portable dehumidifier for your home is a great way to keep your air dry and comfortable.
Dehumidifiers are available in a variety of styles, from small to large. The right size depends on your needs and the humidity level in your home. You may be looking for a dehumidifier to reduce the humidity in a room, or you may want to remove moisture from a closet or garage.
Portable dehumidifiers are designed to be used in areas that are prone to moisture problems. They can help to prevent the growth of mold spores and dust mites, as well as to keep air moisture below the recommended level. They also provide a valuable supplement to air conditioning in warm, humid areas. A dehumidifier can be used to keep a home free of excess moisture, which can reduce the symptoms of allergy and asthma. These products also prevent rust, which can damage furniture, musical instruments, and gun cases.
Portable dehumidifiers work by pulling in moisture through a fan. The fan forces air over coolant-filled coils, which condense the moisture. The moisture is then stored in a reservoir. Portable dehumidifiers need to be emptied regularly to ensure that the water reservoir is clean. Some portable dehumidifiers come with a drain hose, which allows you to empty the water into a sink or shower.
Portable dehumidifiers vary in size, but they are most often made of plastic and designed to be easily moved from room to room. Some dehumidifiers also feature an auto-defrost feature, which prevents moisture from freezing when the temperature drops. Another feature to look for is a quieter operation. Some dehumidifiers come with technology that allows them to operate with minimal noise.
Another great feature to look for is a timer. Portable dehumidifiers can be set to automatically turn off when the room is at its lowest humidity. You can also find dehumidifiers that have one-touch controls, which make it easy to change the humidity level.
Dehumidifiers with tankless technology are also available, eliminating the need for cleaning the water reservoir. These dehumidifiers also come with an auto-defrost feature, which keeps the moisture in the reservoir from freezing.
Cixi Xiatian Electrical Appliances CO., LTD
dehumidifier is perfect for small spaces. It removes up to 4 ounces of moisture per cycle. It is powered by no batteries or cords and can last up to 14 days without charging. The unit also has a 300+ cycle lifespan. The unit also comes with a UV Light that kills bacteria and germs when turned on. This dehumidifier is great for closets and garages, as it is ideal for small areas.
Portable dehumidifiers can also be used to help prevent the growth of pests. They are also used in various facilities to prevent mold, mildew, and dust mites from growing. They are also useful to prevent moisture from building up in the air, which can lead to health problems for families. The right portable dehumidifier can help to protect your home and keep you and your family comfortable.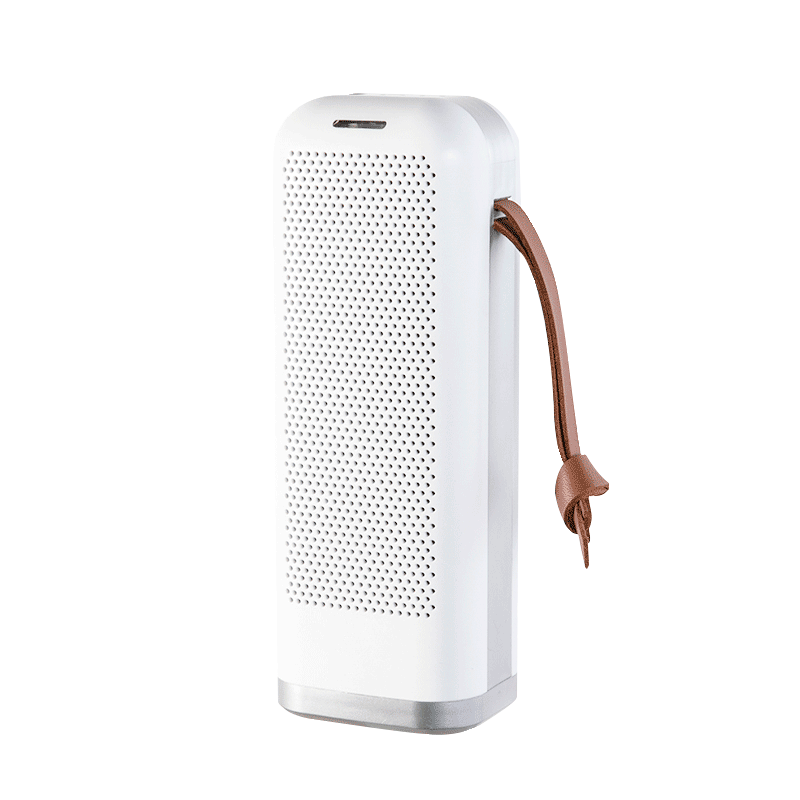 Rechargeable Air Purifier With Ce Kc Rap-01
| | |
| --- | --- |
| power | 3.5W |
| battery | 4400 MAH / 3.7V |
| Particular Matter CADR | 50m³/h |
| TWO DC MOTOR | Three speed(sleep mode,normal mode,MAX model) |
| filter components | H12 hepa filter and carbon filter |
| noise | 31dB-66dB |
| LED indicator | LED light |
| using area | 8M²-10M² |
| air quality sensor | infrared sensor(+4.5usd) |
| Weight | 0.8KG |
| size | 69mm*64mm*200mm |