The role of dehumidifiers is to remove excess moisture from the air, reheat it to a more comfortable temperature, and re-adsorb it.
While dehumidifiers are commonly used in homes, they are also used in industrial settings. Here are some common uses for dehumidifiers:
One of the benefits of owning a dehumidifier is that it helps prevent mold growth and preserve your home furnishings. You need to purchase a model with a large water collection tank and a drainage hose that connects to a drain. Also, you need to empty the water collection tank frequently if you want to get a good result with a dehumidifier. If the water damage to your home items is severe, a dehumidifier won't do much to help them.
A dehumidifier works by cooling the air around its coils. Because it needs a warmer surface than a cold surface, it needs a warm room to work properly. Cold rooms can cause the coils in a dehumidifier to freeze. When this happens, the dehumidifier will go into auto-defrost mode, wasting energy and power defrosting the coils. This isn't ideal as dehumidifiers are designed to remove excess moisture from the air.
Dehumidifiers can reduce dust and other allergens in the air. Allergies are the most common reason people use dehumidifiers in the home. Mold-free air is healthier for everyone, and a healthy indoor environment will prevent these health problems. Moreover, a dehumidifier will also help you maintain an ideal temperature and humidity level in your home. That's not all!
When it comes to choosing a dehumidifier, make sure to consider its capacity. The higher the wattage, the more water it will remove per hour. A mini tabletop dehumidifier uses twenty watts and extracts 250 ml of water per day. A big wheelable dehumidifier has 1000 watts and removes 50 litres of water in a day.
The use of dehumidifiers is not only beneficial for the health of your family, but for the health of your belongings as well. Excessive humidity can lead to mold growth, musty odors, and respiratory problems. If not controlled, this moisture can cause cracks in paintwork, peeling paint, and other visible signs of water damage. Dehumidifiers can prevent these issues before they start and make your home a healthier place for everyone.
Portable dehumidifiers have a small water collection bucket or tank. The bucket must be emptied daily. Most of them will have an automatic shut-off feature when the bucket fills up with water. However, if your home is constantly damp and prone to mould and mildew, you may want to consider purchasing a dehumidifier with a built-in condensate pump.
When it comes to health, dehumidifiers are useful for reducing the amount of moisture in the air. Not only do they keep the air cooler, but they also protect your belongings from mold and mildew. For some people, these dehumidifiers are essential in humid climates. You can purchase a dehumidifier in any major home improvement store. And they're useful in other settings, too.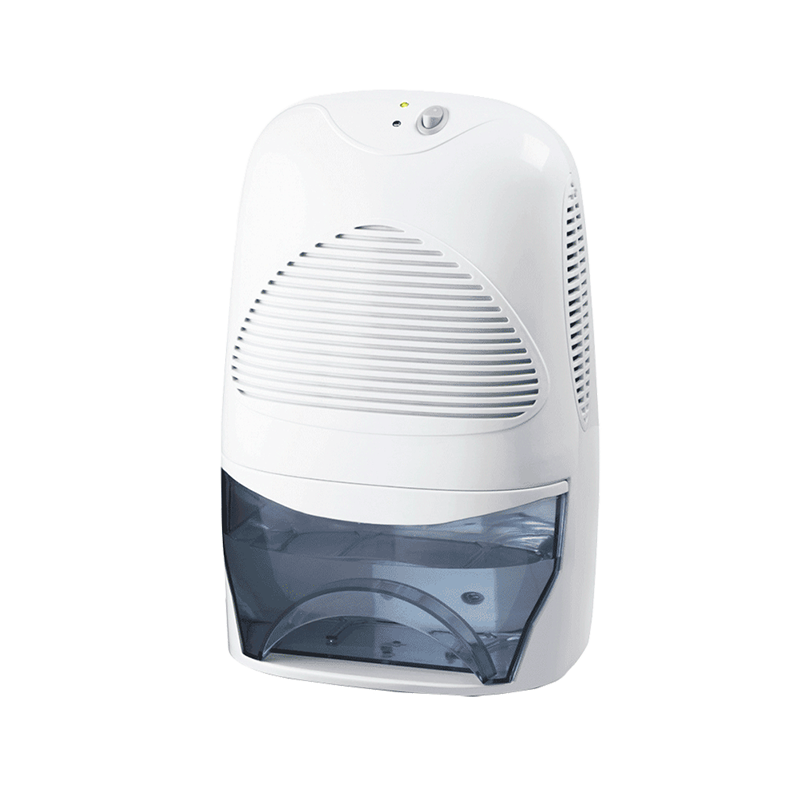 | | |
| --- | --- |
| Location: | China |
| Business Type: | Manufacturer, Exporter |
| Brands: | OEM |
| Certificate: | KC,CE,CB,ROSH |
| Terms of payment and delivery: | FOB NINGBO |
| Minimum order quantity: | 1000pcs |
| Price: | Consultation |
| Delivery time: | 30days after confirmation of artwork and deposit |
| Payment method: | TT 30% deposit,balance against BL copy |
| | |
| --- | --- |
| WORKING PRINCIPLE | THERMO-ELECTRIC PELTIER MODULE |
| MOISTURE REMOVAL | 600ML/DAY(30℃RH80%) |
| ELECTRICAL PARAMETERS | 12V DC 6AMP |
| POWER | 72W |
| VOLTAGE/HZ | 220~240V,50HZ |
| DEFROST CONTROL | FAN TYPE |
| AIR VOLUME | 100M3/ HR |
| RUNNING TEMP | 16-35℃ |
| REFRIGERANT | R134A |
| TANK CAPACITY | 2LITERS |
| NOISE LEVEL | 40DB(A) |
| PRODUCT SIZE | 245MM(D)X185MM(W)X360MM(H)   |
| PRODUCT NET WEIGHT | 4.1KG |